Project Brief:
 Design an animated poster in the style of a famous graphic designer. I studied Iranian designer and Persian calligrapher Reza Abedini.
I thoroughly researched Reza Abedini's life and artistic process and compiled a moodboard of my favorite Abedini posters.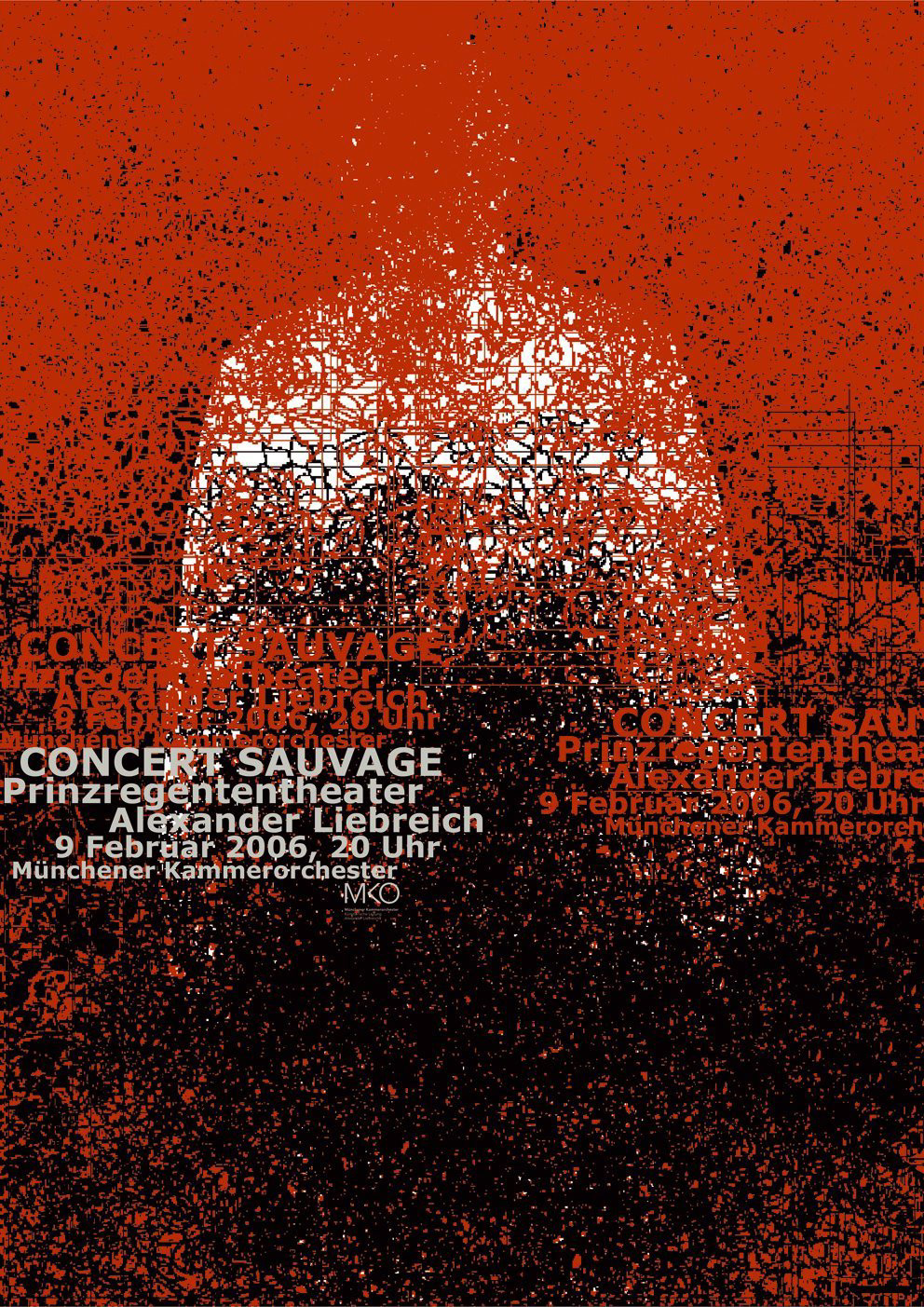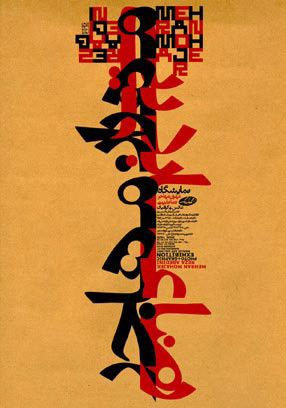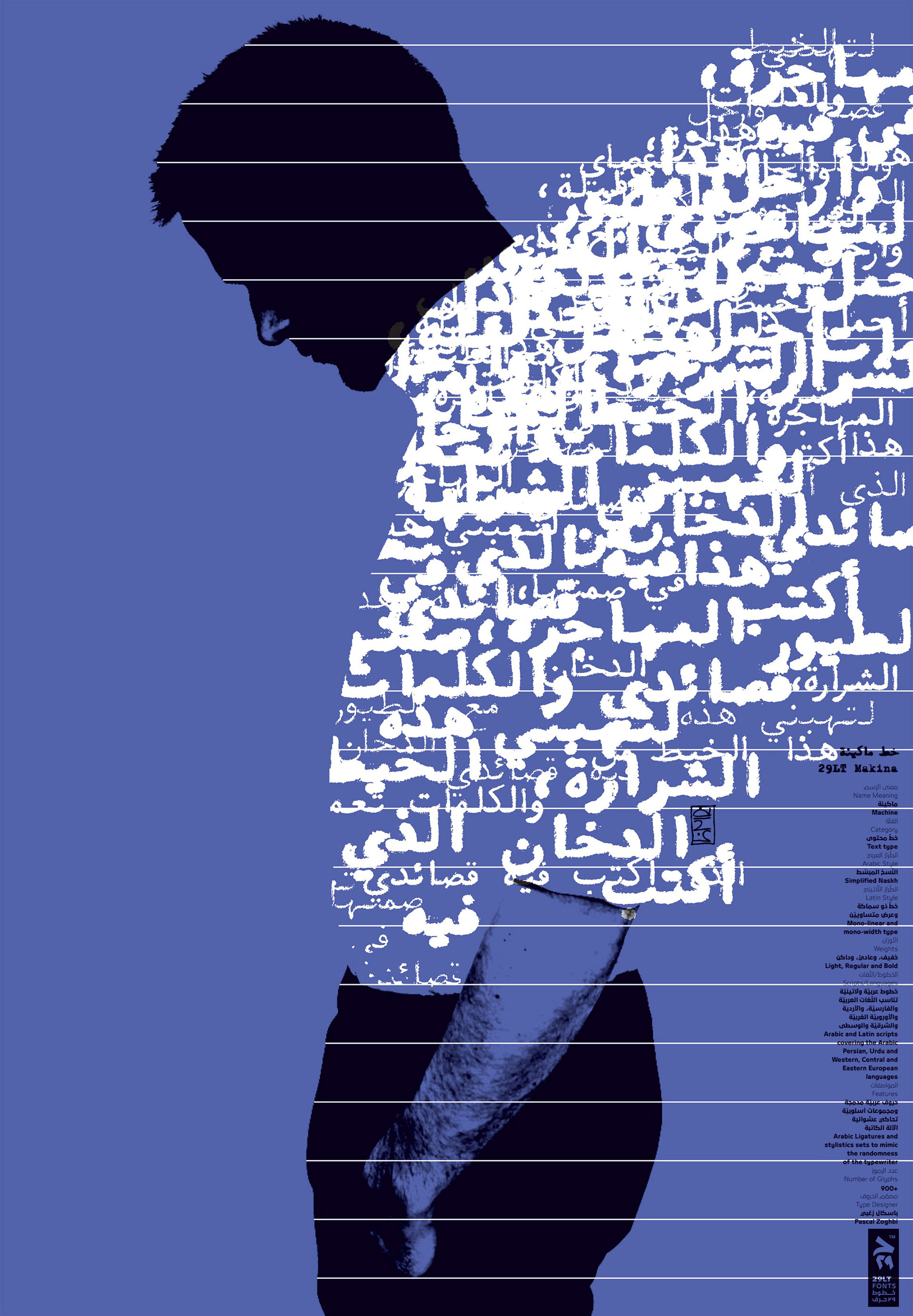 Step #2: Compositional studies: 
I then studied the composition of a few of these selected works using trace paper. This allowed me to get a sense of his compositional relationships and hierarchical strategy.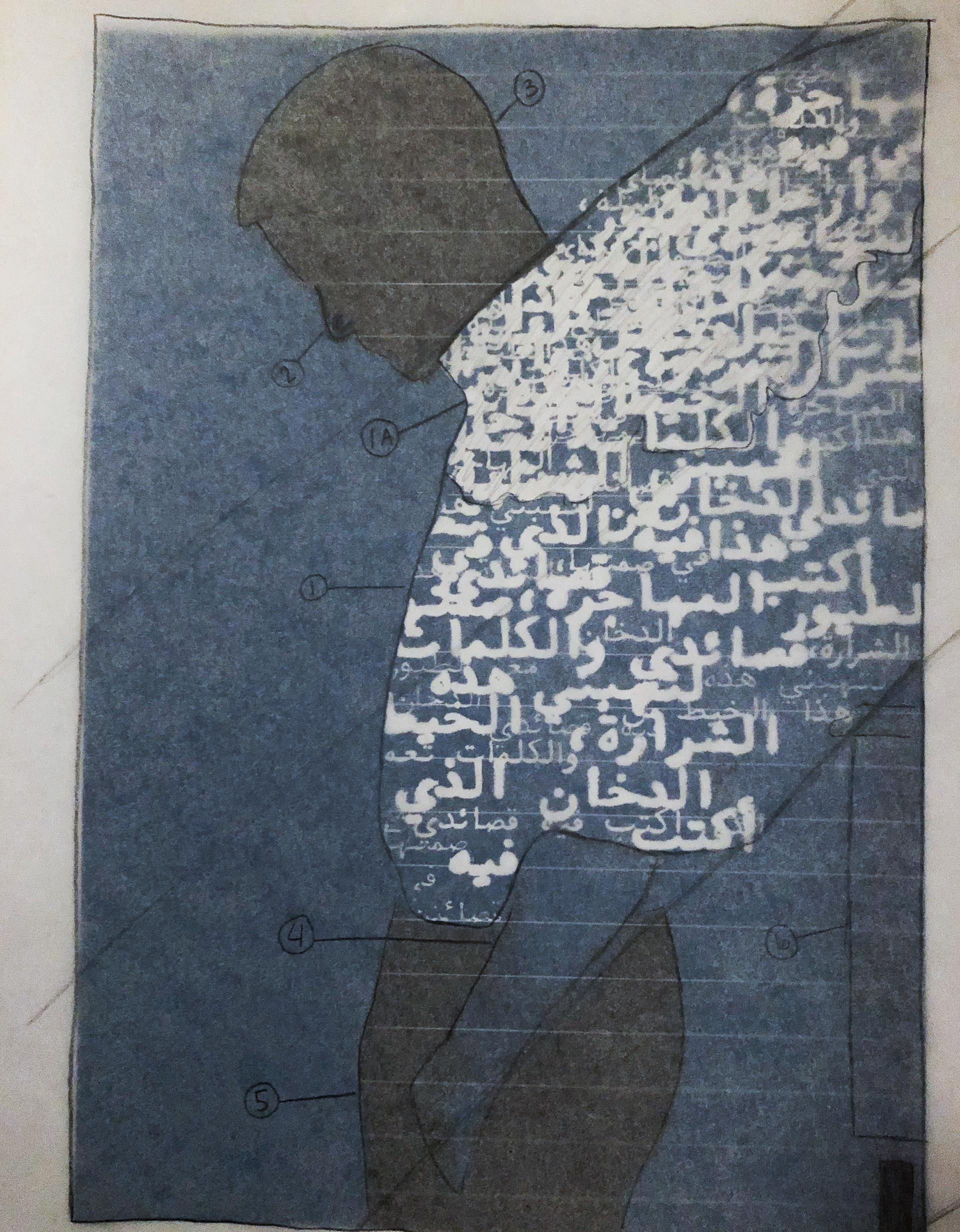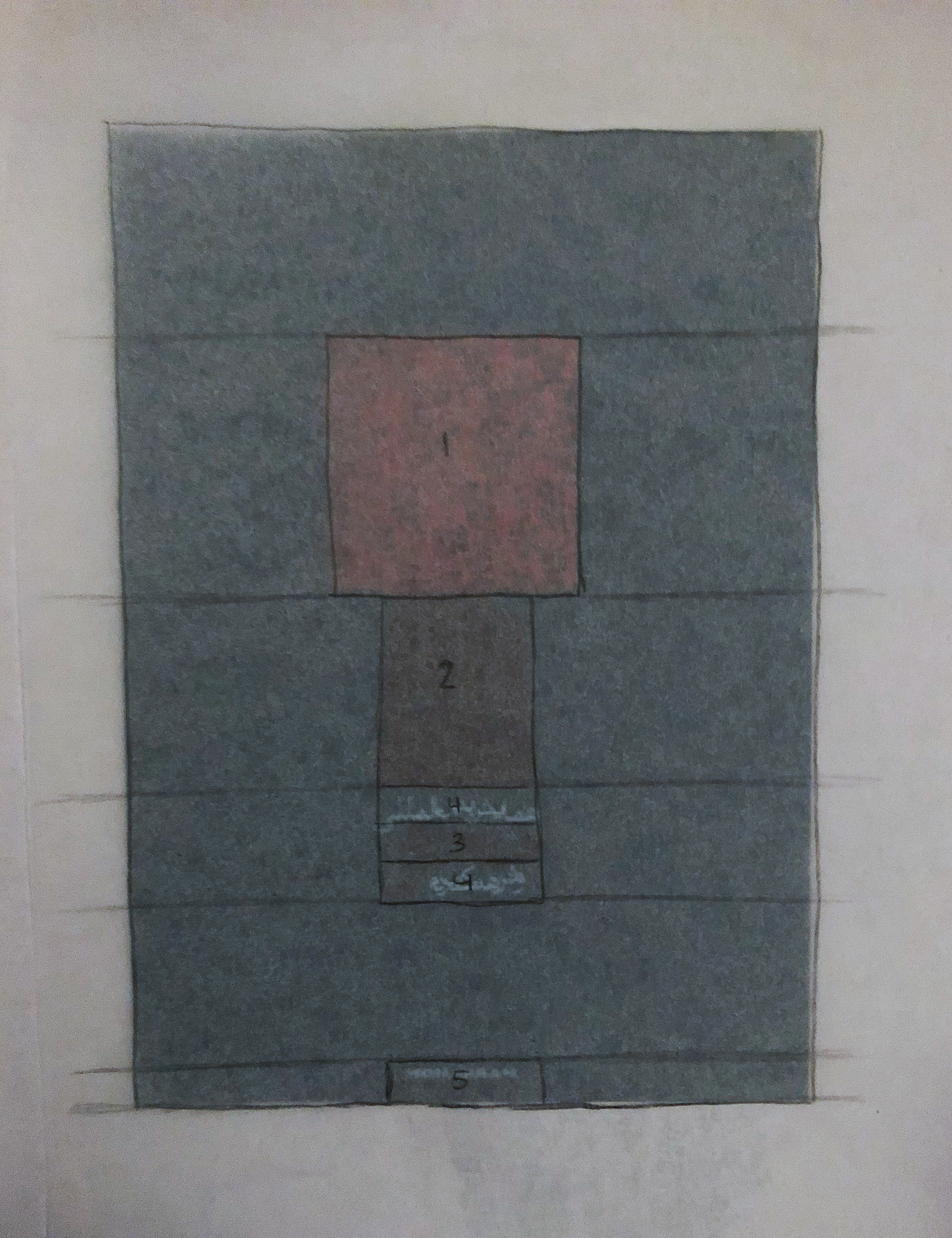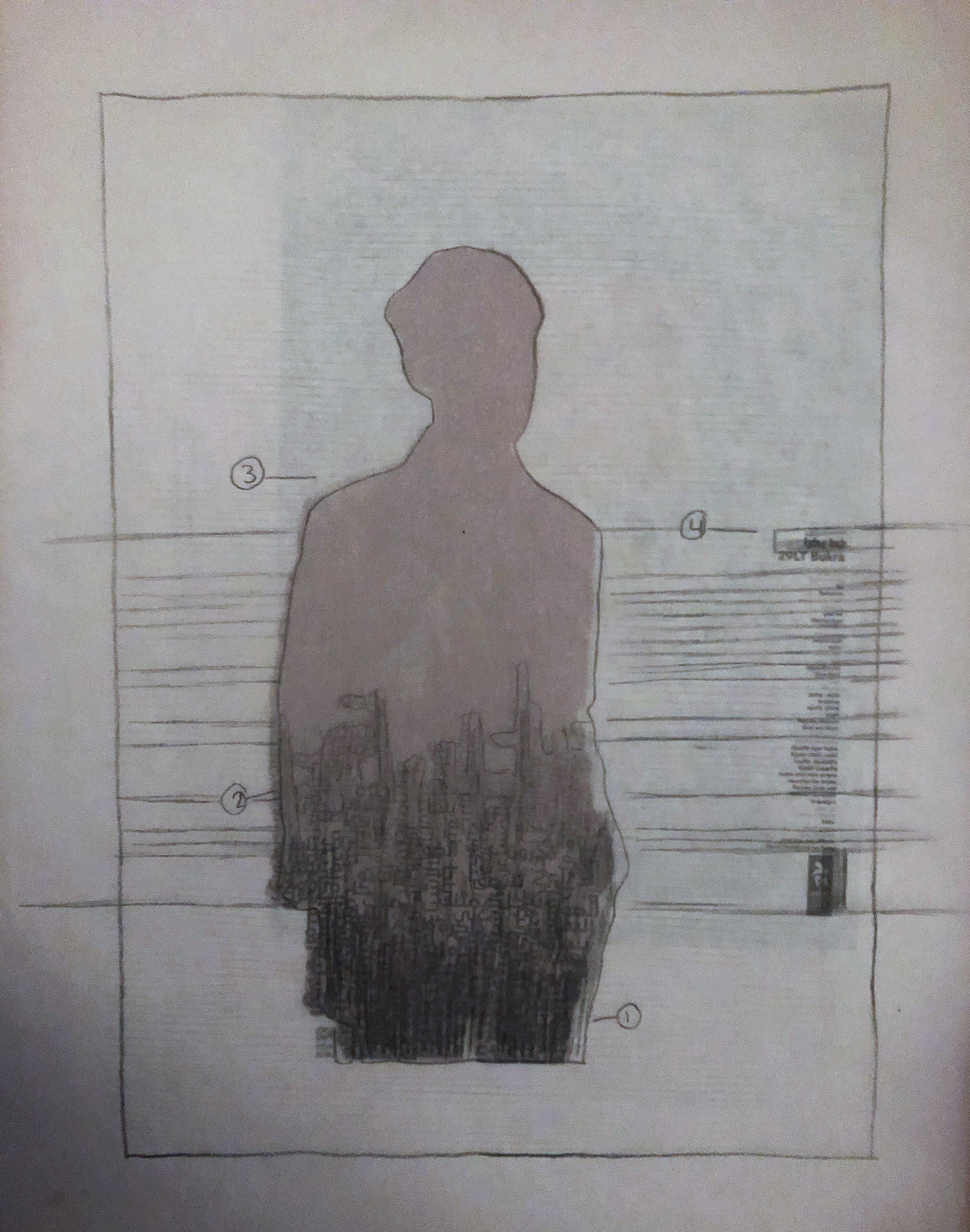 Step #3: Mark-making experimentation:
 I learned during my research that Abedini often resorts to physical, organic ways of making. In order to replicate the style of a designer who is outspoken about his love of ink, I knew I had to incorporate these same traces within my own work. I dipped various objects in India ink, including cling wrap, steel wool, rug runners, and tissues.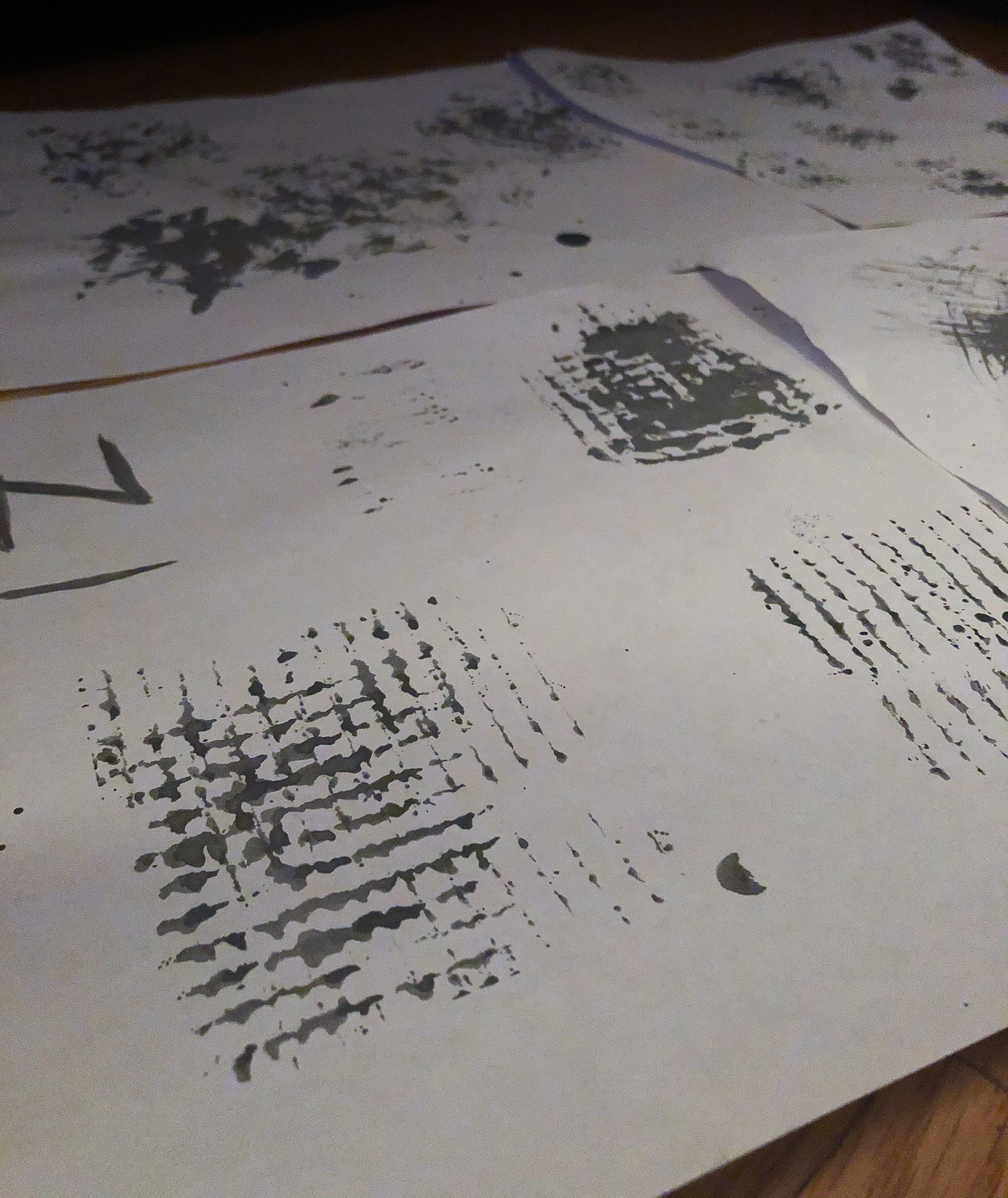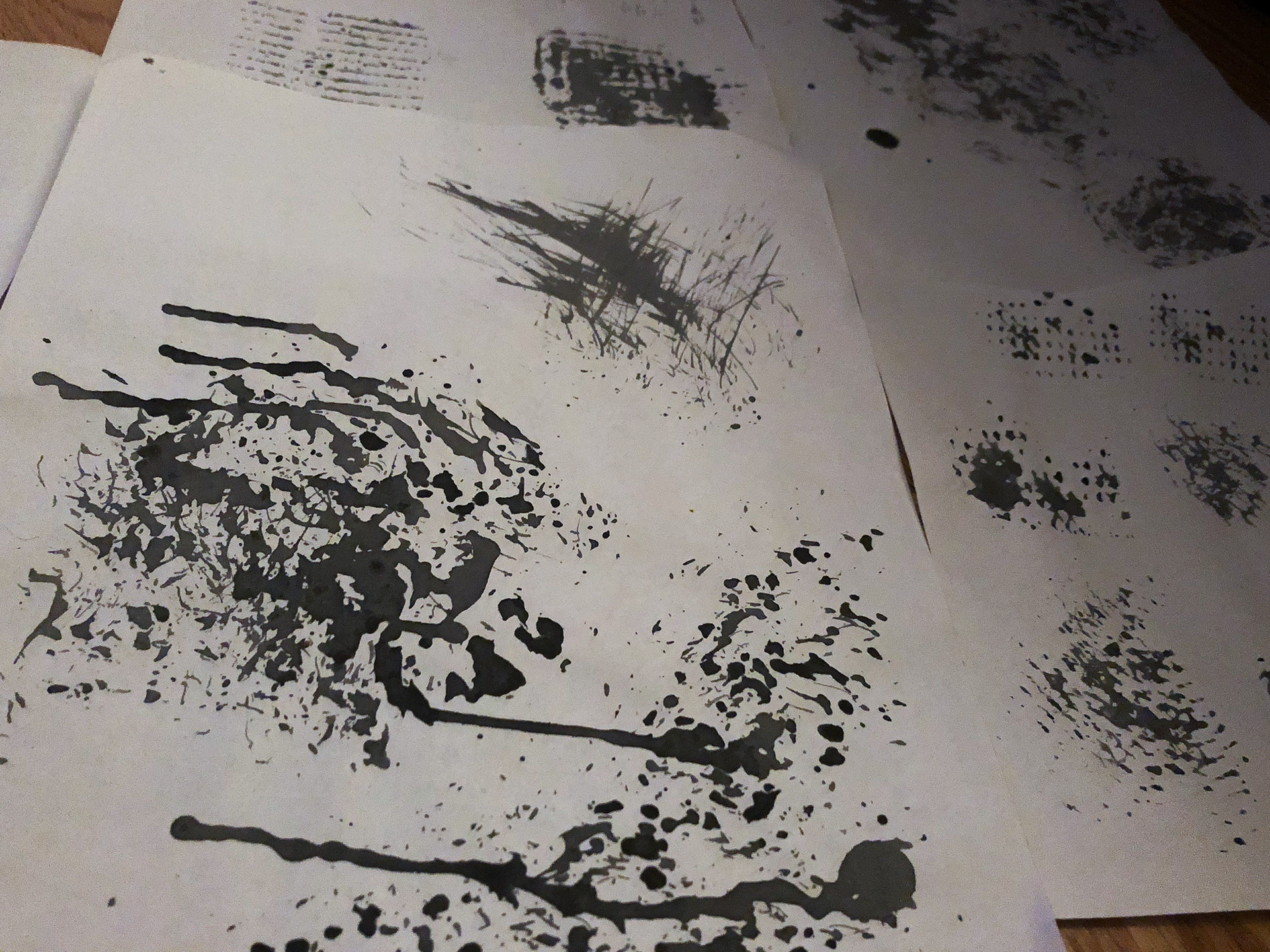 Step #4: Ideation: "Graphic design is a kind of phoenix." 
I found this quote from one of Abedini's interviews. Immediately compelled by this beautiful metaphor, I knew I wanted to base my poster off of it. I also wanted to highlight Abedini's frequent use of texture, multilingual text, and Persian calligraphy.
The result? A fiery, phoenix poster blazing with traces of Persian calligraphy.
Symbology:
The splattered textures represent the ashes which birth the phoenix. The center textural quality composes the phoenix wings. The vertical calligraphy (which translates to "phoenix")  highlights the act of the "rising" phoenix, while the Abedini-style background text translates to "risen from the ashes."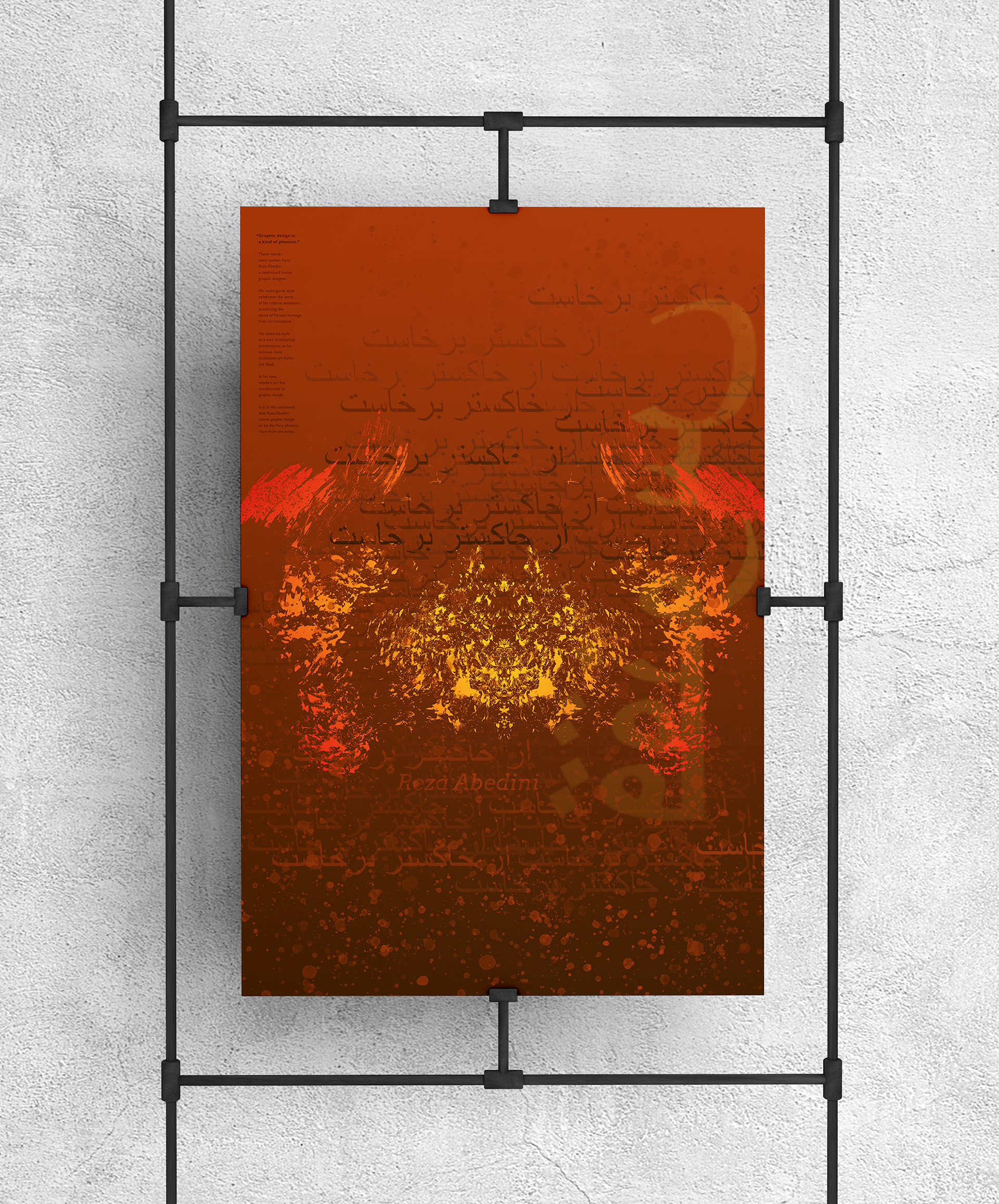 Traces of other mythological creatures:
I love the comment that the form of the wing's center resembles Cerberus, the three-headed dog who guards the gates of hell. (I welcome any layering to my mythological story.)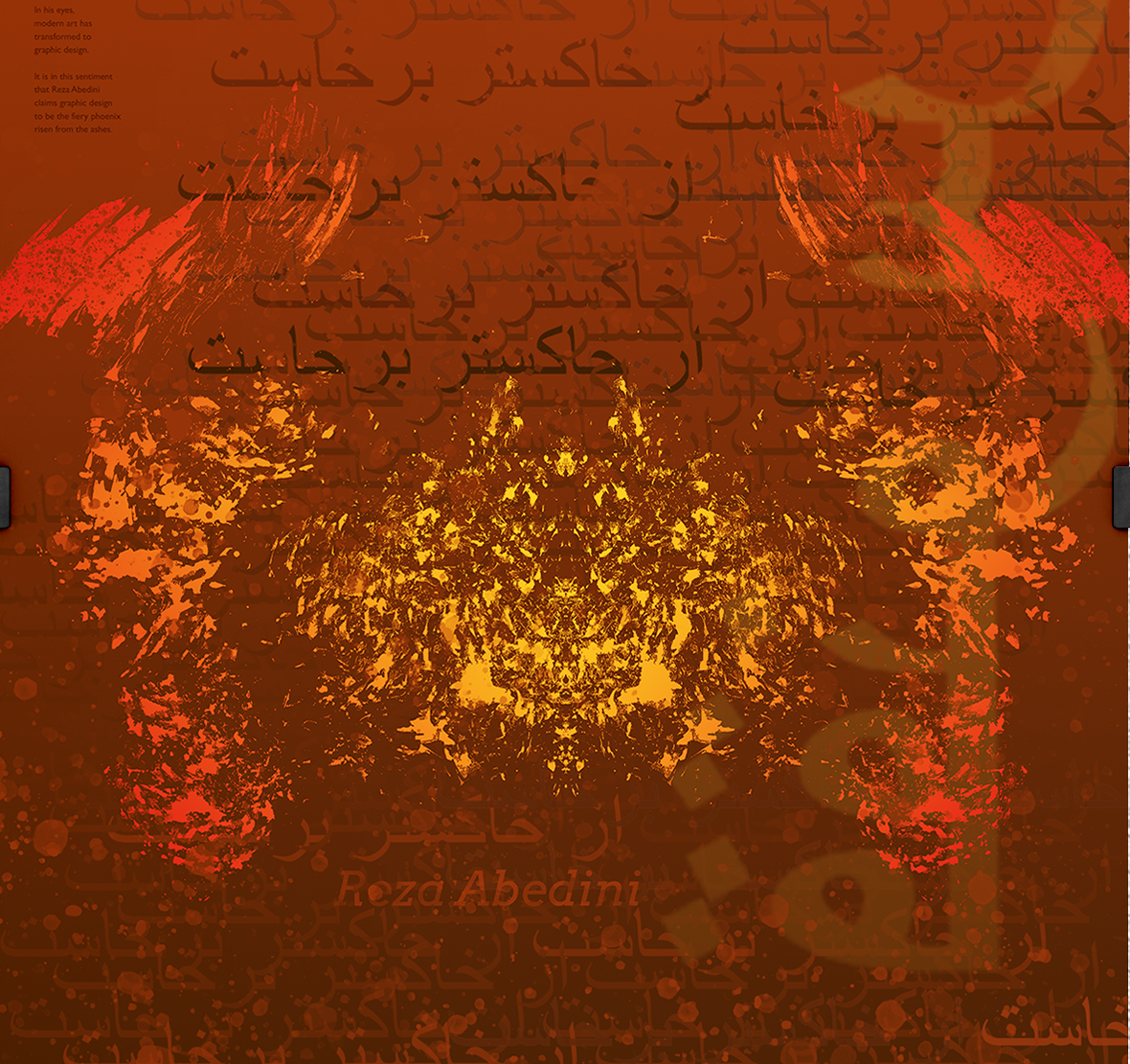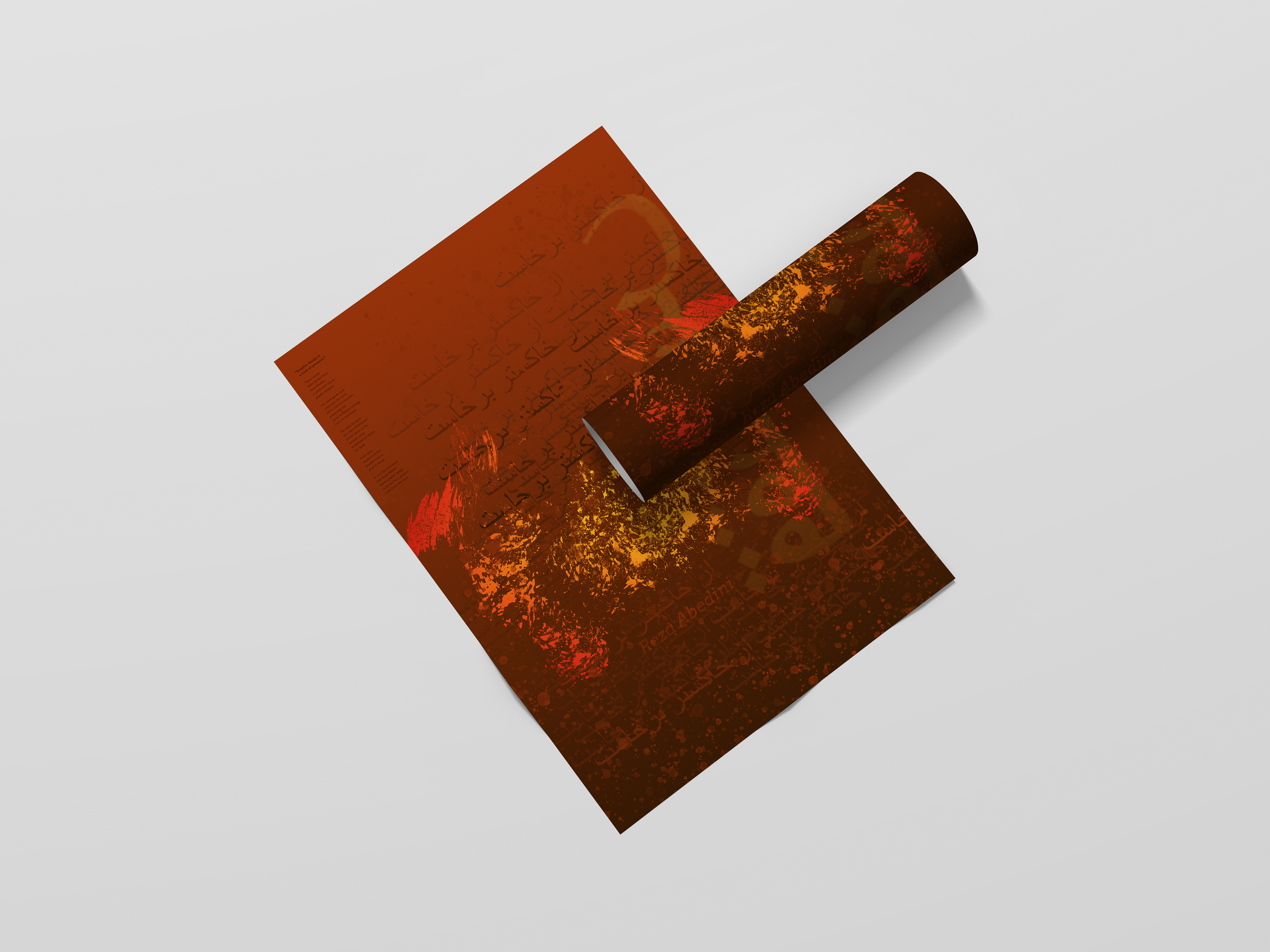 Step #5: Animation:
I sought to create an animation that brought my phoenix to life. I focused my efforts on crafting an "ablaze" effect: a burning, flickering motion within a fiery composition.