Red Squirrel Rising
is a Blacksburg-based music group comprised of a band of Virginia Tech art professors, disguised through code names of Lucky Longtail, Sciuri Thumpus, and Rocky Rattatatus. RSR has a unique, purely-instrumental sound, influenced by Progressive Rock, jam band, and other 70's inspired sounds. 
This poster advertises an RSR gig. After embarking upon on my own listening journey through their discography, I came to a few key words that influenced my design making: atmospheric, colorful, fluid, psychedelic, and of course, fun.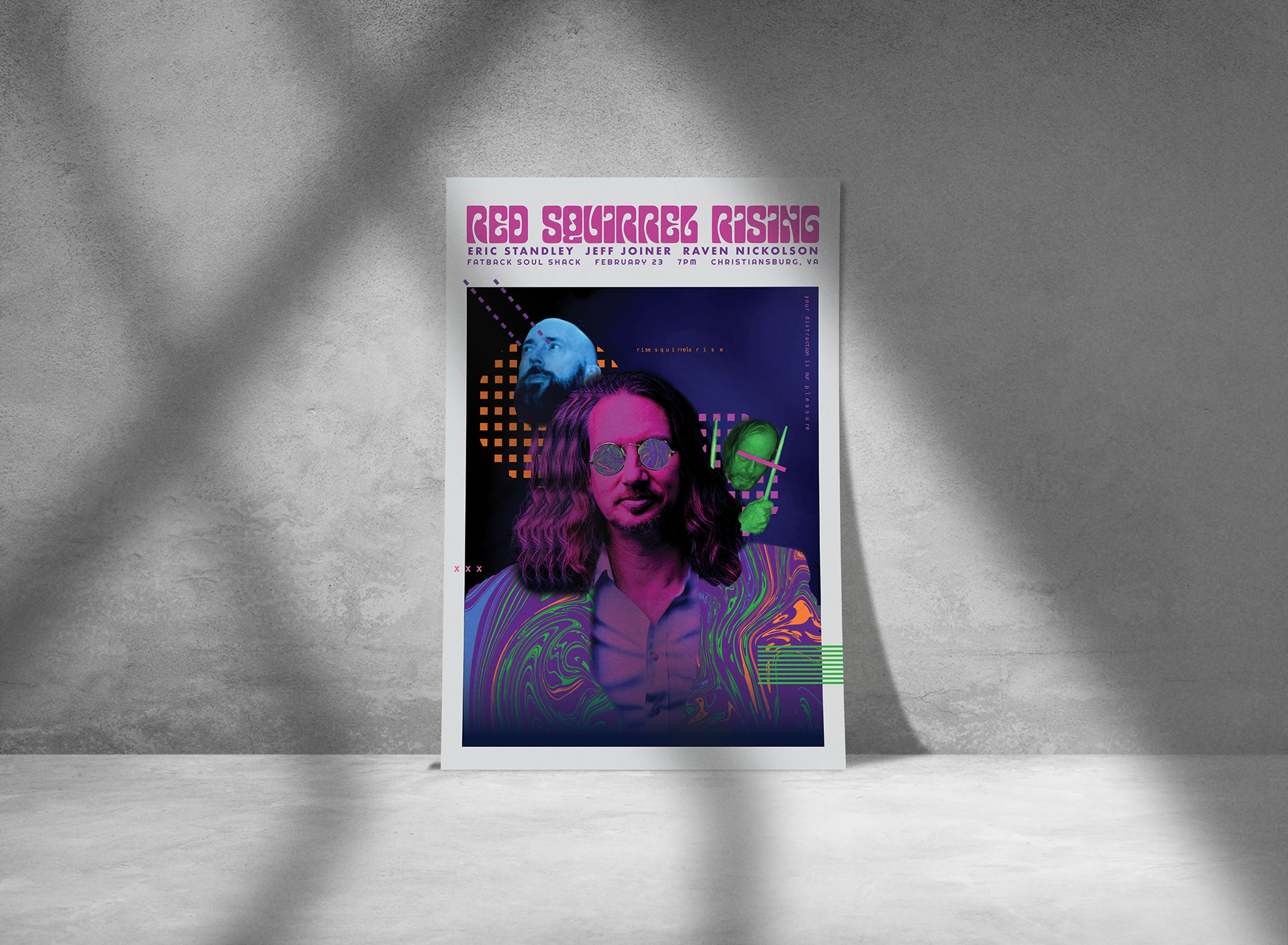 Breaking boundaries in Rock:
Just as RSR breaks the boundaries of Progressive Rock, I made sure my design elements broke out of its boundaries, as well. A couple lines of text were taken from their hilarious
website
, my personal favorite being, "Your distraction is our pleasure."