Ambient marketing concept for a beloved children's shoe brand.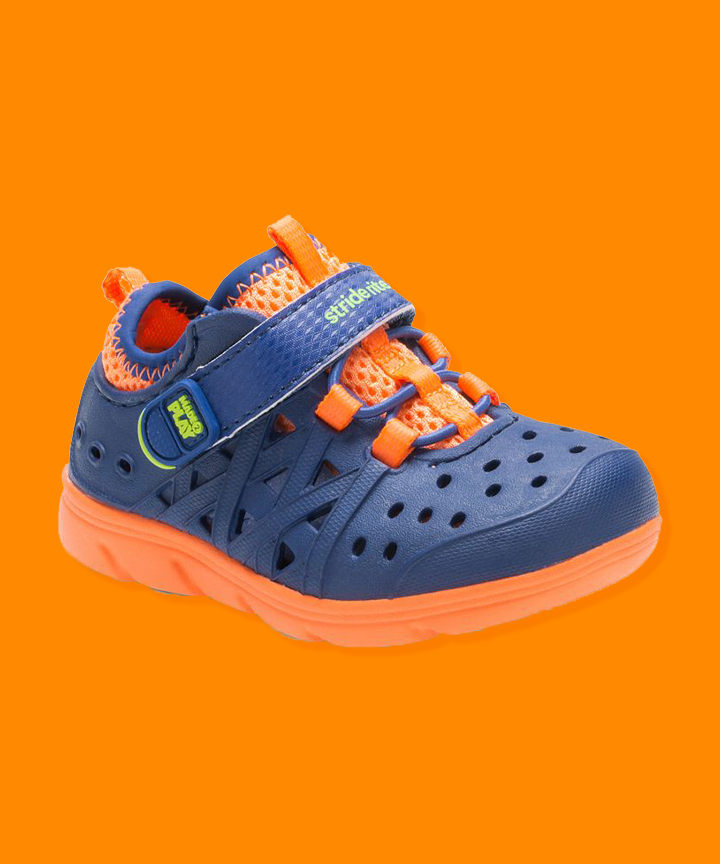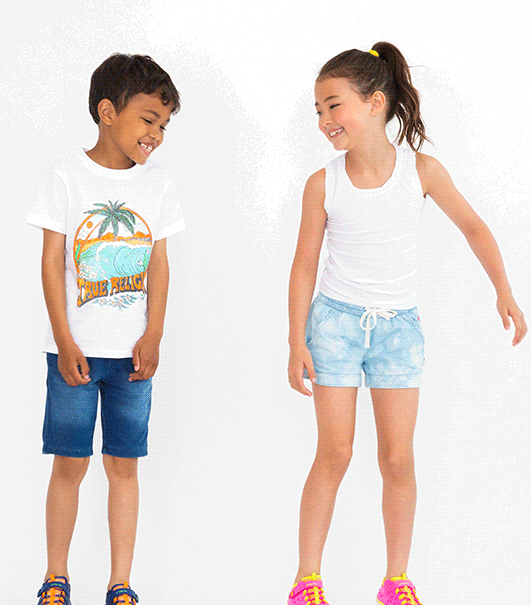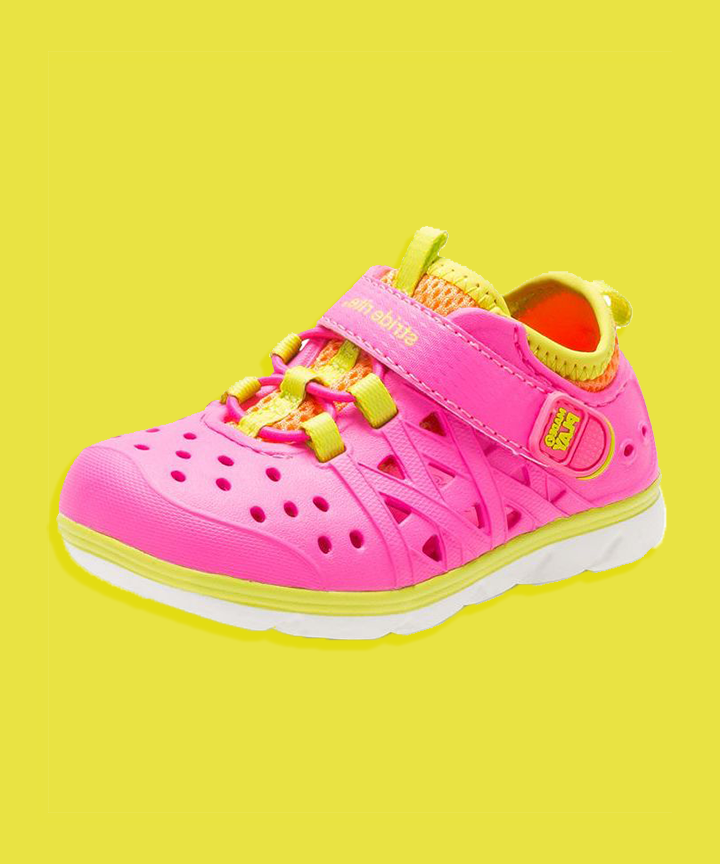 Stride Rite is one of the leading footwear brands in the children's market. For over 100 years, they've been trusted by moms, dads, and experts alike. 
Stride Rite keeps kids comfortable and safe through all their curious adventures. Their footwear is patented with unique technologies targeting the needs of each development stage.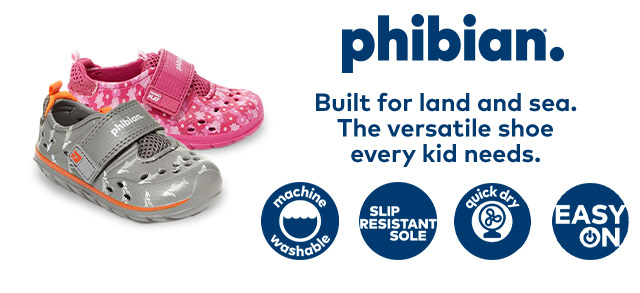 The Phibian made waves with its land-to-sea design. The versatile sneaker-sandal is built with the scuff-proof shell of a sneaker, but with the quick-drying, light flexibility of a good water shoe.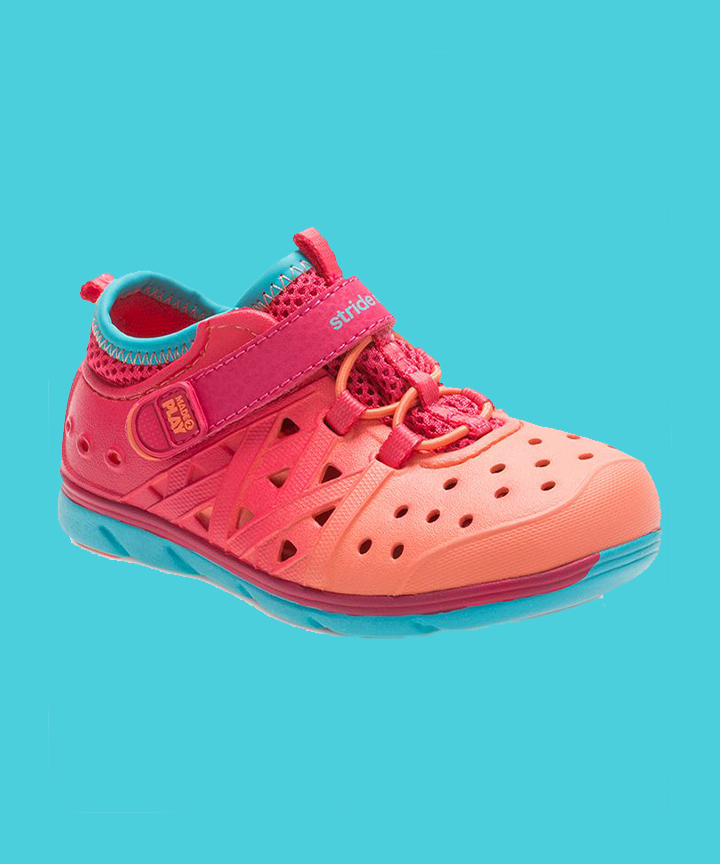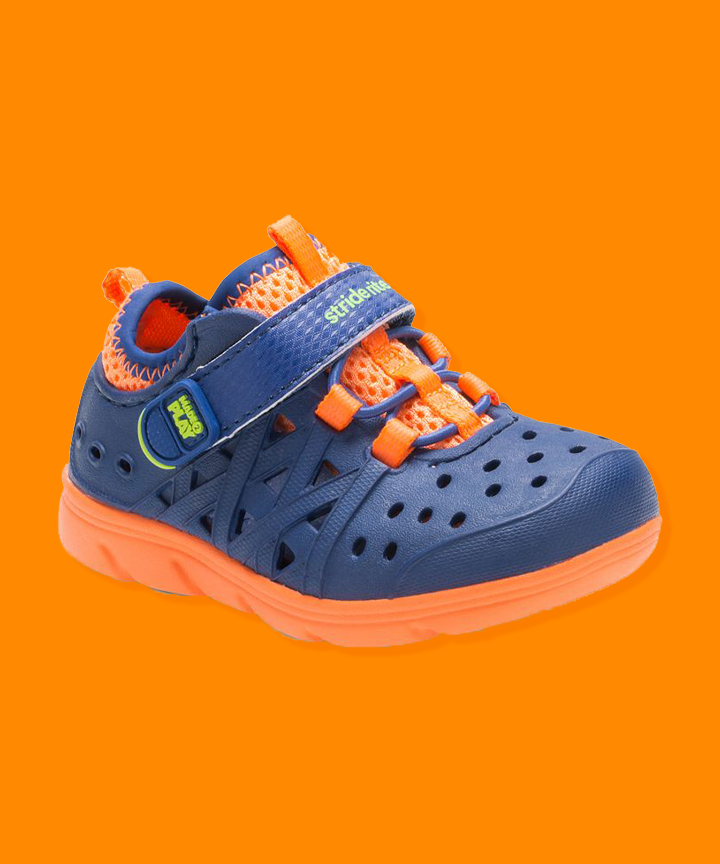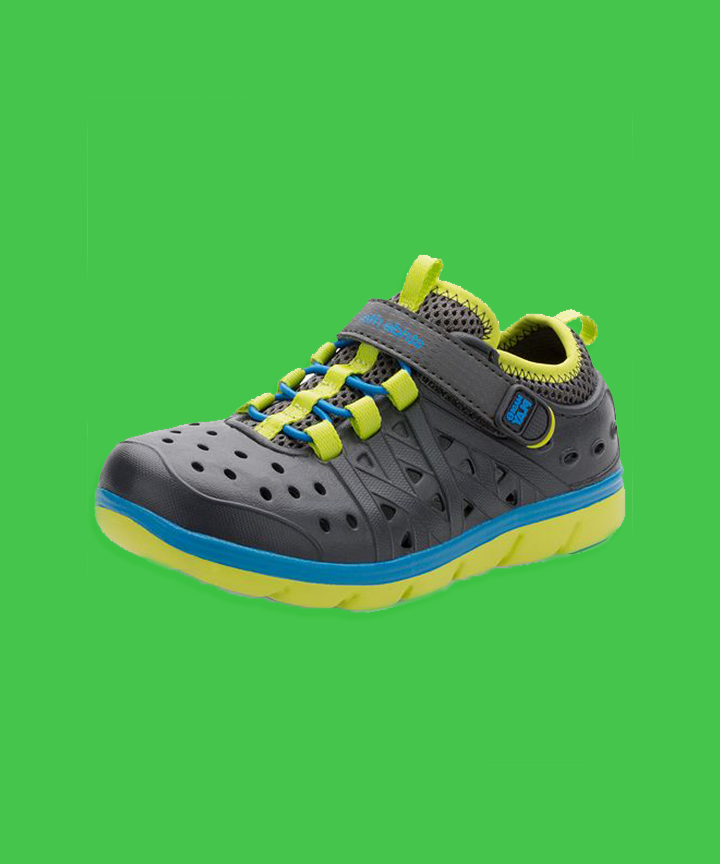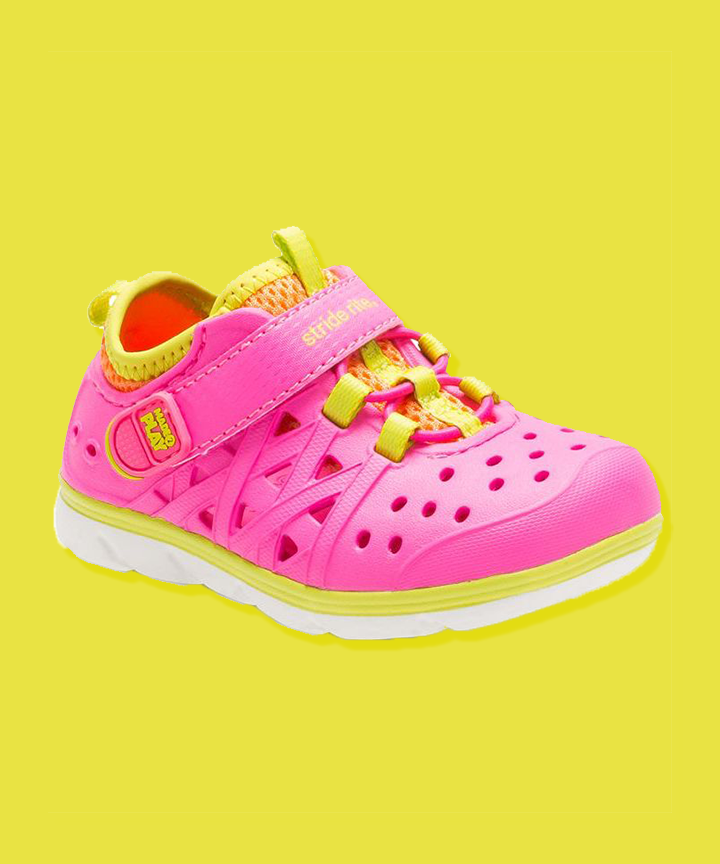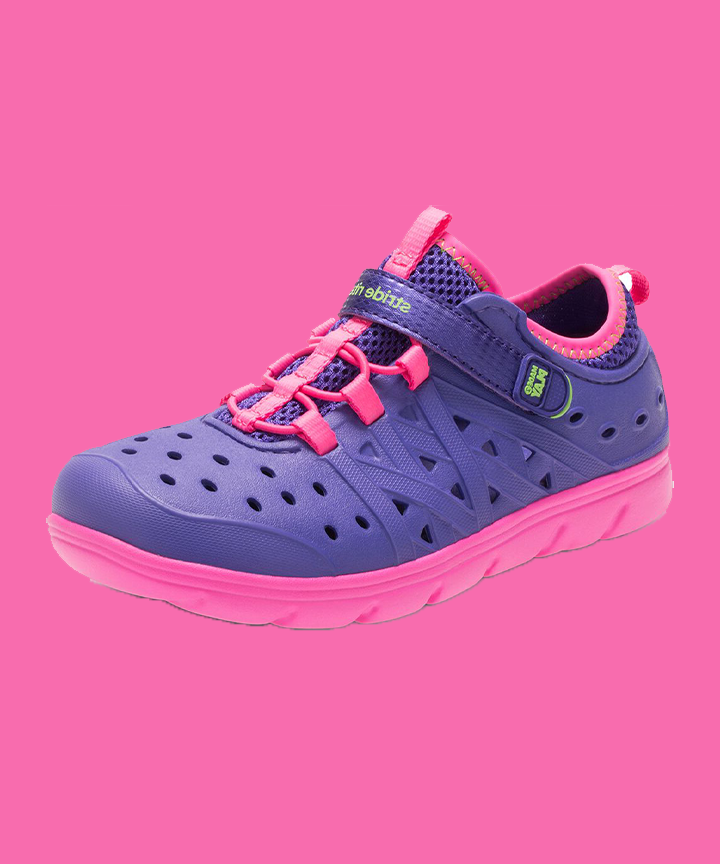 In this quick two-week exercise, I created an ambient marketing concept for the Phibian water shoe. The campaign places larger-than-life transparent stickers in different environments—emphasizing the sneaker's ability as both a land and water shoe.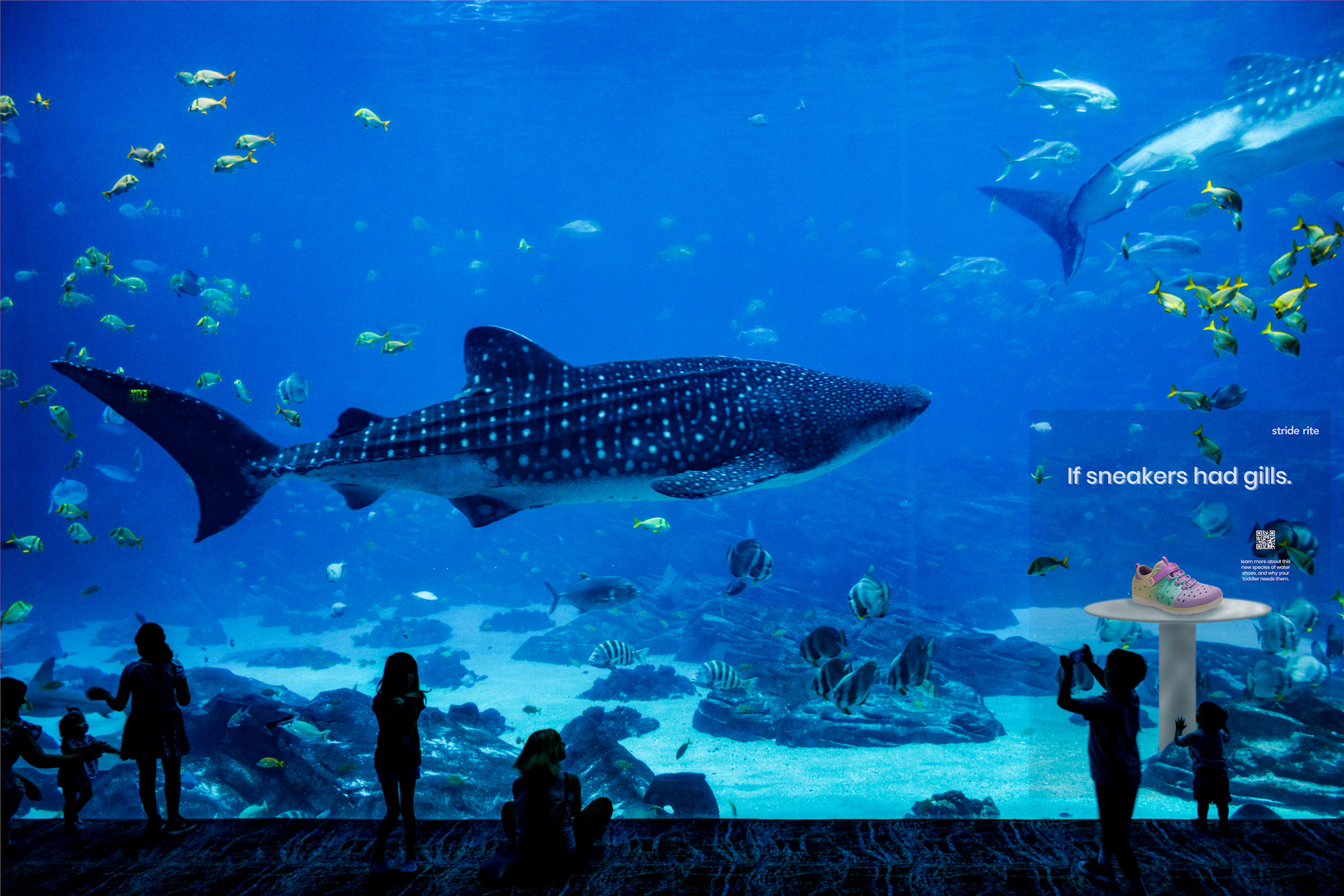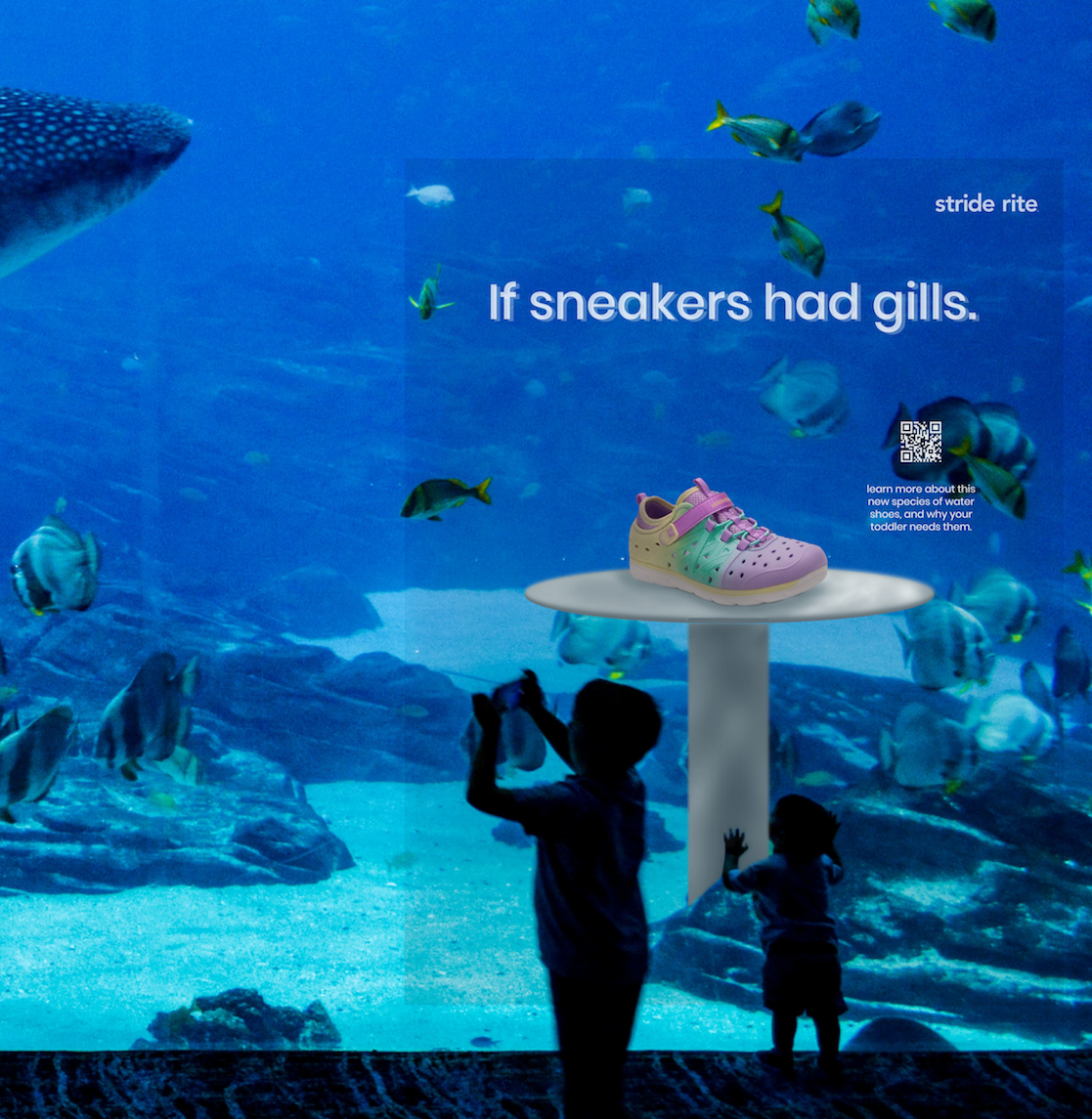 Each sticker is designed with a specific kid-friendly location in mind—like the National Aquarium, Bronx Zoo, or public beach. Printed on transparent film, the posters create an optical illusion of a shoe display inside each environment. 
The display appears one with the habitat. A shoe not only suited for each environment, but belonging there.